Am 6. Februar 2020 fand ein gemeinsamer Workshop zwischen Green Tech Cluster und Know-Center im Science Tower in Graz zur Entwicklung neuer digitaler Dienste statt. Im Workshop stellte das Know-Center die Data Service Cards vor und diese wurden erstmals systematisch im Rahmen des Data Product Canvas verwendet, um einerseits vorhandene Datendienste in Gruppen zu analysieren und andererseits neue Ideen für solche Dienste zu generieren.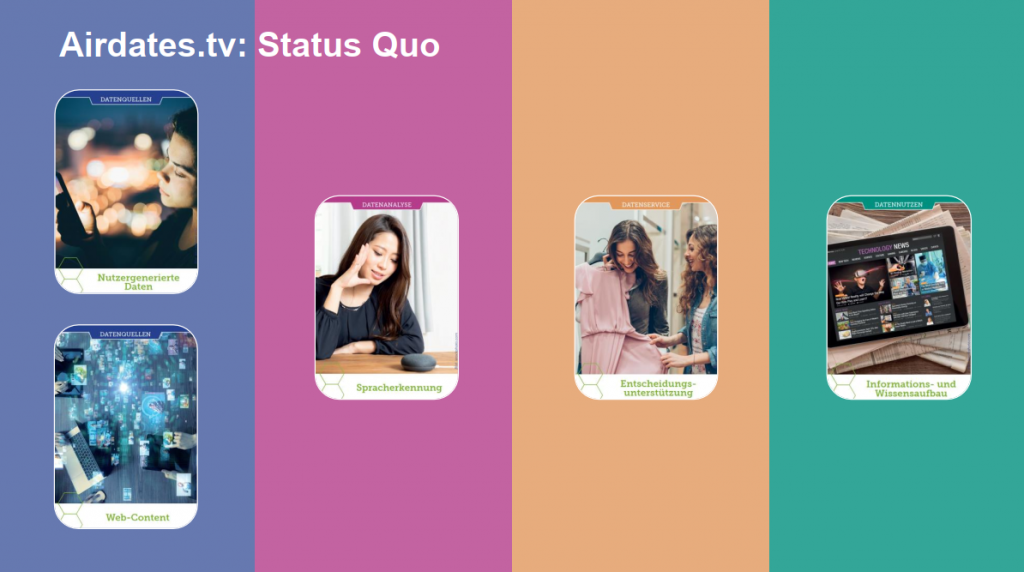 Das 40-teilige Kartenset, aufgesplittet in 4 Kategorien, wurde gemeinsam von der Know-Center Area Data-Driven Business (Angelika Riedl, Gert Breitfuss and Michael Fruhwirth) und dem Big Data Lab Team (Robert Ginthör, Oliver Pimas and Christof Wolf-Brenner) entwickelt und grafisch sowie finanziell vom Green Tech Cluster unterstützt.
Mit diesem Kartendeck möchten wir das Nachdenken und Brainstorming in und über digitale Dienste erleichtern, indem wir einen raschen, kreativen und offenen Zugang dazu bereitstellen. Dies erleichtert und beschleunigt Domain-Experten die Teilnahme an kooperativen Design-Workshops für Datendienste.
In dem Workshop wurden die Teilnehmer ermutigt, nicht nur ihre eigenen Geschäfte zu analysieren, sondern auch branchenübergreifend zu denken: Zum Beispiel konnte jemand, der in den Nachrichtenmedien arbeitete, bei der Konzeption eines Datendienstes für einen Autohersteller helfen.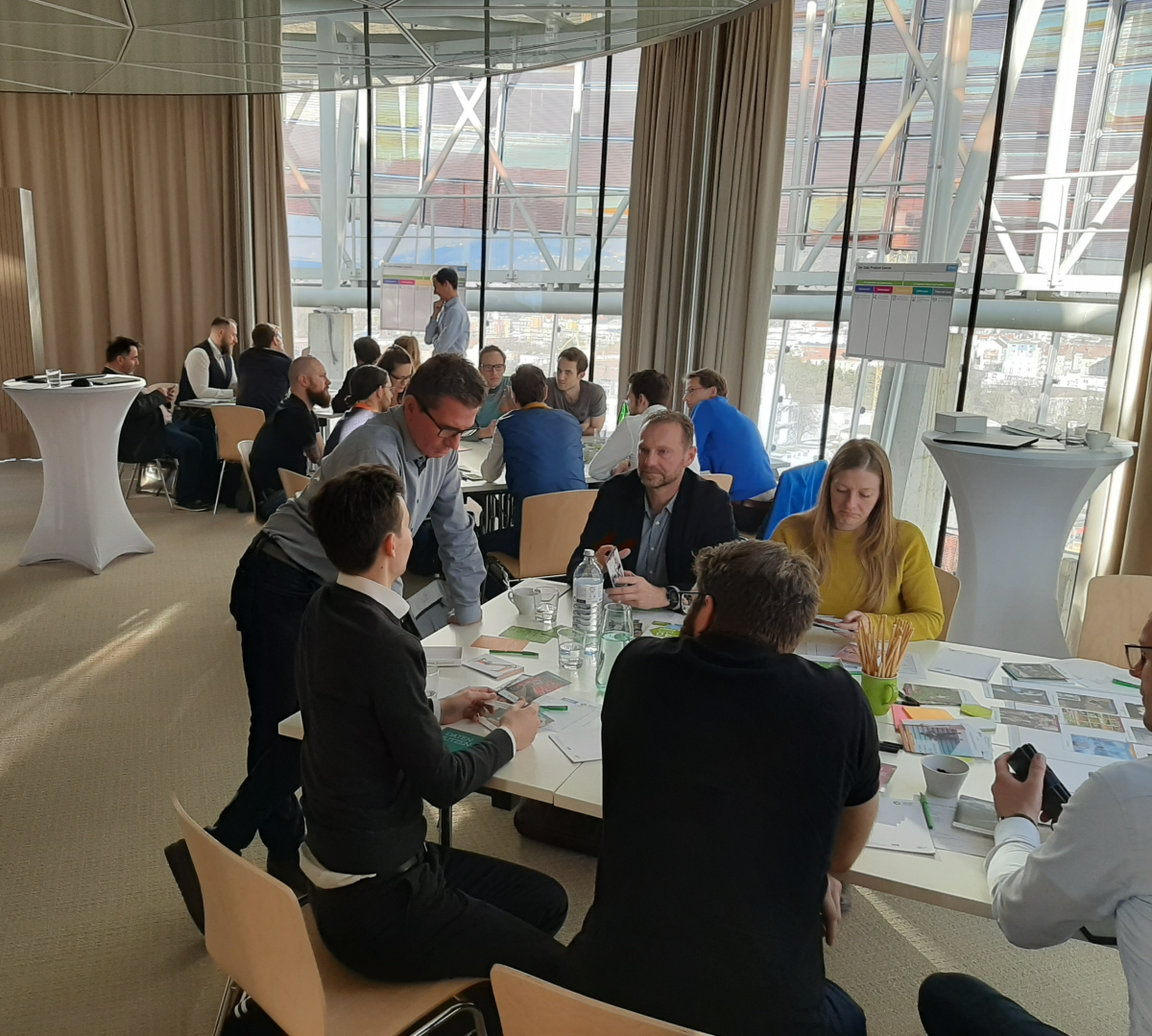 Wir freuen uns darauf, die Reichweite dieser Karten zu erhöhen und unsere Kunden davon profitieren zu lassen, indem wir ihnen helfen, ihre Prozesse zu optimieren und einen absoluten Mehrwert erschaffen.