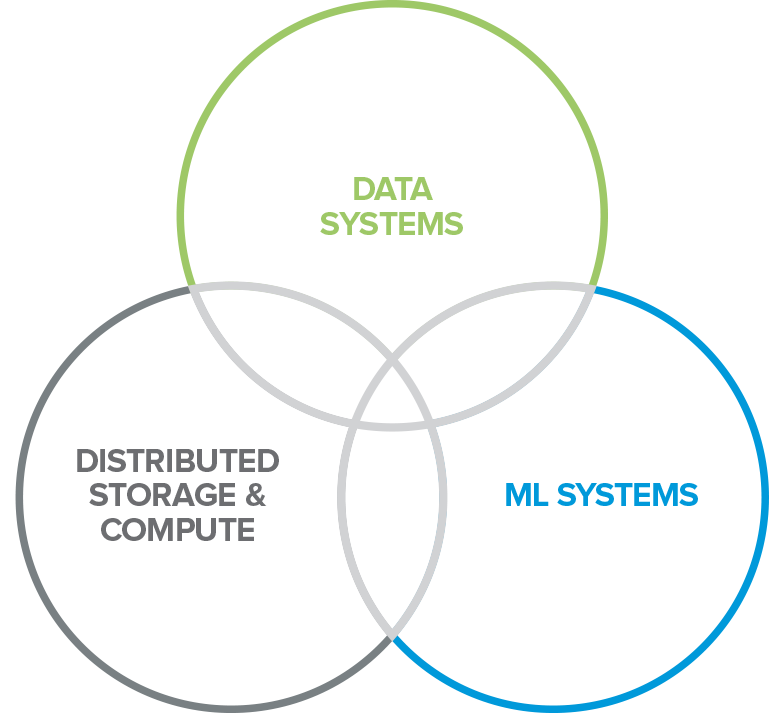 1
2
3
Research Areas
1
Declarative, Large-scale Machine Learning and Data Science
We are building SystemDS, an open source ML system for the end-to-end Data Science lifecycle (integration, cleaning, preparation, training, debugging, serving).
2
Data Integration, Cleaning & Validation for ML Workloads
We aim to investigate language abstractions for data integration, data cleaning, anomaly detection, as well as data validation and debugging for ML workloads.
3
Domain-Specific Data Management
We intend to complement our systems-oriented research by applied research on data management and advanced analytics for specific domains and non-relational data models like time series, graphs, and semi-structured documents.
Our Competencies
ML Systems for Data Science Lifecycle
Distributed Data Management
Cloud Data Platforms
Data Integration and Data Cleaning
Specialized Data Systems
System Architecture